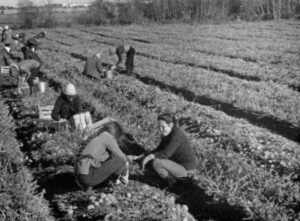 Last week entities associated with "Cotton Campaign" filed a petition alleging that entities such as Ikea sell products from Turkmenistan that are made through use of forced labor. The complaint is based on CBP regulation under 19 C.F.R. § 12.42, stating in relevant part:
(b) Any person outside the Customs Service who has reason to believe that merchandise produced * * * is likely to be, imported into the United States and, if the production is with the use of forced labor * * * that merchandise of the same class is being produced in the United States in such quantities as to meet the consumptive demands of the United States may communicate his belief to any port director or the Commissioner of Customs. Every such communication shall contain, or be accompanied by, (1) a full statement of the reasons for the belief, (2) a detailed description or sample of the merchandise, and (3) all pertinent facts obtainable as to the production of the merchandise abroad. If the foreign merchandise is believed to be mined, produced, or manufactured with the use of forced labor or indentured labor under penal sanctions, such communication shall also contain (4) detailed information as to the production and consumption of the particular class of merchandise in the United States and the names and addresses of domestic producers likely to be interested in the matter.

(g) Any merchandise * * * which is imported directly or indirectly from the locality specifed in the findings * * * shall be considered and treated as an importation prohibited by section 307, Tariff Act of 1930, unless the importer establishes by satisfactory evidence that the merchandise was not mined, produced, or manufactured in any part with the use of a class of labor specified in the finding.
During the Soviet days, sending students to countryside to engage in agricultural activities (e.g. potato or cotton picking depending on the region) was a standard practice.  While pay for these activities was low or absent, the government provided stipends and free education.  Further, students (along with other Soviet citizens) received free healthcare and subsidies on housing and transportation.  For majority the stipend was low, healthcare was inadequate, and it took years of waiting to obtain subsidized housing.  But, the idea was that Soviet citizens need to contribute to their country.  Many folks that took part in agricultural works, remember these days with humor and social time well spent (e.g. campfires and music after days work in the field).  Now, of course, time have changed.  We live in a "market economy," where subsidies are treated negatively (hence we see countervailing duties in customs world) and free competition dominates the agenda (see e.g. one of US DOJ's opening statements: "American consumers have the right to expect the benefits of free and open competition").  Former Soviet countries, including Turkmenistan, turned to the "market economy" model, but continue to carry on remnants of the past, such as invitation of young folks to engage in agricultural activities.  Does this "invitation" constitute a "forced labor" under 19 C.F.R § 12.42.  In other words, can the decades old practice of collective field works be justified under "market economy" model?  That question poses one dimension that the commissioner of CBP needs to deal with.  Another dimension is the pecuniary aspect: who stands to gain the most?  According to the petition's Exhibit A, petitioner recommends that Ikea should no longer sell pillowcases from Turkmenistan, and petition's Exhibit B asks Gamby Global, Inc. with withdraw from importation of fabric that uses Turkmen cotton.  Overview of petition links Ikea's pillowcases sold in the U.S. to Turkmenistan through general public quotation.  Further, brief overview of Exhibit B, shows that the Turkmen cotton could have undergone origin change in a third country (e.g. United Arab Emirates), by virtue of being woven into fabric.  19 C.F.R. § 102.21.  If CBP takes action on these allegations, likely pecuniary beneficiaries would be cotton producers and/or importers of non-Turkmen products.